CURE IL is a nonprofit 501(3)(c) formed to educate and inform the public, so they understand the criminal justice system and the constitutional rights of inmates. We provide the information and tools necessary to advocate for a change to ensure the humane treatment of prisoners.
Our mission is to contribute to a paradigm shift from viewing those involved with the criminal justice system as less than human and mentally deranged to people deserving of humane treatment and rehabilitation so that they may contribute to society. CURE IL's mission is to ensure our Justice System be held accountable through a transparency policy that will monitor human practices to ensure the incarcerated are treated with human dignity. To achieve this goal, society must realize prisoners are human beings deserving of humane treatment and rehabilitation, so they may contribute to society rather than be a burden on taxpayers.
---
Staff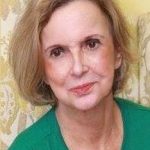 Madeleine Ward, Founder & Executive Director

Madeleine has been instrumental in driving the cause forward.  She helped launch a project that eventually led to Illinois becoming the first state to approve the use of Social Impact Bonds statewide, as a means of investing in programs that address the problems of social and health issues, while saving the public sector money. Currently, a group has been formed to address criminal justice and the mentally ill through a jail diversion program.
She brokered a program with the Federal Prison System that addresses different social needs, such as the problems of adult illiteracy and the wasting of the education and training of white collar criminals who are incarcerated. One of the most difficult hurdles in literacy training is the continuity of volunteers to teach. One of the consequences of imprisonment is lack of outlets for the incarcerated to give back to society. This program, currently in a test stage in Bakersfield, CA answers both problems.
A parent may lose custody of their child if their incarceration extends beyond 18 months. This is a devastating potential for parent, child, and society. A potentially effective resolve may be enacted by the use of an existing Public Act with the cooperation of significant social agencies to provide an effective halfway house allowing children to be with their parents, Madeleine spearheaded the effort to obtain approvals and cooperation from the agencies is critical to support of potential of this new program. This program is funded by Social Impact Bonds and is currently being tested at two women's shelters.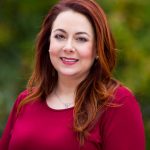 Sheri Khan, Director

Creating her life's second (or third) chapter, Sheri returned to school to earn a Masters in Counseling and is a Licensed Professional Counselor in the State of Illinois. She is passionate about Mental Health education and advocacy and believes in the humane treatment of all people. In addition to her work with CURE IL and the newly minted Criminal Justice Summit, Sheri offers individual and group therapy in Chicago's Lincoln Park. Visit her therapy work at The Grief Compass.
---
We believe that prisons should be used only for the protection of society and that those incarcerated, should have all the resources they need to turn their lives around. Our Justice System must be held accountable through transparency that will monitor fair and compassionate policy implementation.
Laws should protect society, not penalize poverty, mental illness, race or religion.